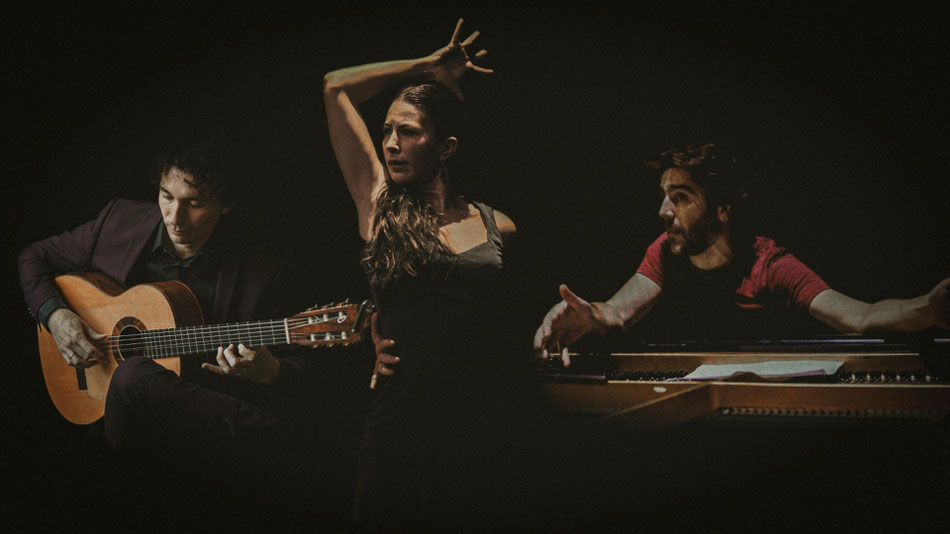 Pictures: Hessel Waalewijn, Marjon Broeks, Wybe Hietbrink
Montage: Guillermo Martín-Viana

Nomads is a Contemporary Flamenco platform where different projects have space.
Coming from a tradition of collective interaction and improvisation, flamenco art is in constant evolution from its birth.
The very personal approach of every performer always brings different results in the combination with other performers and situations.
The renowned Netherlands based artists Jessica Achten (dance), Carlos Ema (piano and electronics) and  Arturo Ramón (guitar) are collaborating together since 2012 within different flamenco projects. Their wide versatility and creativity gets always inspired and extended in every new combination with other arts and music styles, as they constantly change scenario, as nomads do, as Flamenco does.
Be welcome to come and enjoy our next performance at the ZeeheldenFestival'22
1st July 2022
16:40 hrs
Prins Hendrikplein, Den Haag